Day One: 120 Minutes / Day Two: Up to 6 hours
As a professional photographer, we are in charge of and responsible for everything that happens on a photoshoot. We plan the shoot. We prepare for the shoot. We shoot. We clean up after the shoot. Then we begin the process of retouching and distribution. There's a lot to do and a lot to remember each time you have a photoshoot. When your jobs get bigger, there's always even more to do. To get work as a professional photographer, however, you need to build a portfolio to sell your services.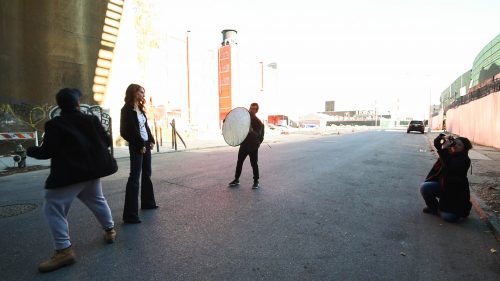 DAY ONE:
The first part of this workshop will provide you with the knowledge of the variety of tasks necessary to shoot and build a successful portfolio of fashion photography and how to collaborate with others in the industry such as hair and makeup artists, stylists, models, photography assistants, etc. to create extraordinary fashion images.
Day One of this workshop will be a lecture and discussion-based workshop with a handout and PowerPoint. No cameras are needed – just your undivided attention and willingness to learn! 
Just a few of the topics we will cover on Day One will include:
Developing ideas

Creating mood boards

Wardrobe

Hair and makeup

Selecting a creative team

Choosing locations

Model agencies

How to build sets on a budget

Logistics

Call sheets

Shooting on location

And so much more!
Your homework from Day One, which you will be given a checklist, is to put everything you learned as far as all the planning tasks into practice to create the Day Two part of the Workshop, which will be the photoshoot itself.
DAY TWO:
The second part of the workshop (Day Two) – which will occur a couple of weeks after the first part of the workshop (Day One) – will consist of the photoshoot you pulled together through your homework including all the day of preparations such as meeting and briefing the creative team, working with hair and makeup, setting up for the photoshoot, conducting the photoshoot, and breaking down the photoshoot.
Your instructor will be there every step of the way to help guide you through the day, to answer any questions you may have, and to evaluate you to give you constructive feedback after the photoshoot for your next photoshoot.
You will leave this 2-day workshop better prepared to pull off successfully setting up your own photoshoots from start to finish leaving the only thing for you to focus on is how to get more creative with your shoots!
Requirements: Pen and paper for notes the first day. The second day you will need your camera, your camera's USB cord and a laptop with Adobe Lightroom installed on it.
For more info or to schedule a workshop, please contact Dawn at [email protected].