150 min
Portraiture has been around for many centuries. Before the digital age and even before the age of film, portraits had been created through other mediums such as paintings and sculptures. A portrait is a treasure that people keep around for a lifetime.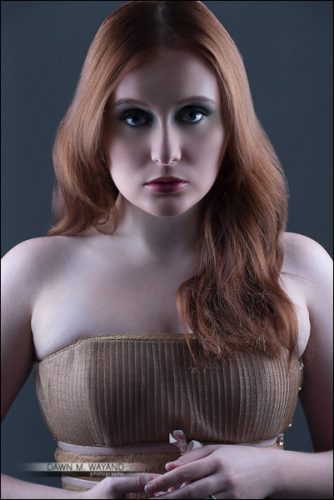 A great portrait embodies the essence of the person and tells his or her story without saying a word. How can you make your portraits stand out from the rest? Getting creative. Doing something different. But then, where do you find the inspiration for such types of portraits?
In this workshop, we will cover the following topics:
Using light as a creative portrait tool

Creativity through composition, depth of field & background

Your subject: tips for creative capture-based solely on your subject

Incorporating movement into your portraits

Portraiture mistakes and how to avoid them

Techniques for generating ideas for your creative portrait visions

Various creative ideas to get you started
You will leave this workshop armed with the knowledge and an arsenal of ideas for capturing more creative portraits. Future ideas will be endless.
We will have a model for the last part of this workshop and it will include a presentation/lecture, demo, and some hands-on practice exercises.
Required: The Art of Portraiture workshop. Pen and paper for notes.
Optional: Feel free to bring your camera, however, if you do, you will also need to bring your camera's USB cord for tethering to Lightroom. If your camera does not tether to Lightroom, you will need to use the classroom camera, which is a Nikon D750, and I will have it set for the studio settings. No exceptions because tethering will be required. Any photographs you take during the workshop, whether using the classroom Nikon D750 or your own, will be sent to you after class by Dropbox.
SPECIAL NOTE: Any student photos taken of the model belong to the photographers, however, photographers agree copies of the photos shall be released to the model to use for her portfolio only as a special thanks for her time. Photographers agree to sign a class model release prior to shooting providing such use by the model and prohibiting photographers from commercial use (selling the photos) without written consent from the model.
For more info or to schedule a workshop, please contact Dawn at [email protected].