3 hours
Lighting can be a daunting experience for newbies to studio work because while it is one of the most important tools for creating the image, it's not the only thing to think about and control during a photoshoot. There's also the direction to a creative team, creating the set, posing and directing the subject or model, composing the frame, scanning the subject or model for any necessary hair/makeup/wardrobe adjustments, and capturing the image (occasionally reviewing the images if you tether while shooting).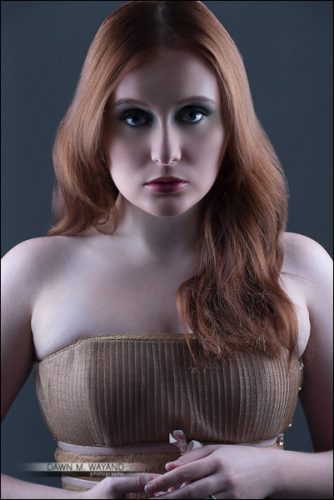 Within the lighting task, there's not only deciding on how many lights and positioning them to achieve the result you're looking for but balancing the power as well. Once you get a good amount of practice under your belt, all of these things WILL begin to come second nature to you, and then the fun begins! During this workshop, we will cover several classic and creative ways to light your subject to help you capture more interesting and creatively lit portrait and beauty images.
In this workshop, some of the topics we will cover hands-on are:
Working with key and fill lighting

Rembrandt lighting – short and broad

Loop lighting

Split lighting – short and broad

Under lighting

Doubleback lighting

Butterfly lighting

Clamshell lighting

Gelled lighting

And more!
We will have a model for this workshop and it will include presentation/lecture, demo, and lots of "boot-camp style" hands-on practice.
Requirements: You must know the manual settings of your camera.
Optional: Feel free to bring your camera, however, if you do, you will also need to bring your camera's USB cord for tethering to Lightroom. Any photographs you take during the workshop, whether using the classroom Nikon D750 or your own, will be sent to you after class by Dropbox.
SPECIAL NOTE: Any student photos taken of the model belong to the photographers, however, photographers agree copies of the photos shall be released to the model to use for her portfolio only as a special thanks for her time. Photographers agree to sign a class model release prior to shooting providing such use by the model and prohibiting photographer from commercial use (selling the photos) without written consent from the model.
For more info or to schedule a workshop, please contact Dawn at [email protected].